The Demarco Archive
The Demarco Digital Archive is an on-line, non-profit making, publicly-funded educational research resource of approximately 10,000 records from the archives of Richard Demarco. The records are predominantly photographs, plus documents, publications and other printed material. The original archival material was created or gathered by Richard Demarco. All the digital records are drawn from the Demarco archives held by the Scottish National Gallery of Modern Art (SNGMA) and the Demarco European Art Foundation (DEAF). SNGMA holds most of Demarco's archive covering the period from 1963 to 1995. It comprises documents, publications, scrapbooks, albums and press cuttings, plus some artworks, photographs and films. DEAF retained the large majority of Demarco's photographs and a substantial collection of artworks, and since 1995 has amassed more documents, publications and other printed material. The location of archival items at SNGMA or DEAF is given in the data accompanying each digital record.
The SNGMA and DEAF archives contain material of international range and interest, relevant to visual art, theatre, literature, arts education and cultural history from the early 1960s on, and also have a personal character as a document of Richard Demarco's life. The digital archive has sought to preserve both aspects. The selection of images represents the wide range of Demarco's activities and seeks to give due weight to those likely to be of widest interest.
The earliest records date from the late 1950s and early 1960s when Richard and Ann Demarco and a group of friends (including Jim Haynes, Tom Mitchell, John Martin and others) held weekend parties, often at the Demarco's flat at 27 Frederick Street, Edinburgh. These were attended by local and visiting artists, writers, actors, musicians, students, and many others with an interest in the arts. This was the milieu out of which emerged Haynes's Paperback Bookshop (a creative meeting-place as much as bookshop), the Traverse Theatre (in a building owned by Tom Mitchell) and ultimately the Richard Demarco Gallery (its strong graphic identity created by John Martin's logos and catalogue designs). When the Traverse Theatre was founded in 1963, it housed a gallery which Demarco, as artistic director, programmed until 1966. In that year, with financial support from a group of backers including John Martin, the Richard Demarco Gallery was opened at 8 Melville Crescent, in Edinburgh's New Town. In later years it operated from several addresses in the city, including Great King Street, Canongate, High Street, Cockburn Street and Blackfriars Street, until closing in 1992. Demarco subsequently pursued his projects through the Demarco European Art Foundation (DEAF) based successively at St. Mary's School; New Parliament House; Skateraw Farm, East Lothian; Craigcrook Castle; and Summerhall (Edinburgh).
The digital archive documents Richard Demarco's passion for the arts and dialogue at all levels, from the local to the international, school to art school and university, community arts project to the Venice Biennale. Throughout he used the camera to document exhibitions, performances, conferences, journeys, meetings, and events of all kinds, of which he was most often instigator and active participant. Some key aspects represented in the digital archive are his work with Scottish and other British artists (in Scotland, the UK and continental Europe, including Italy and central/eastern Europe); his work with with artists from western Europe (notably Germany, Austria, Italy and France), and from the USA, Canada, Australia and New Zealand. Of especial importance to Demarco have been his relations with artists from Eastern Europe, including Slovenia, Bosnia, Serbia and Croatia (then constituent states of Yugoslavia), Romania and (perhaps especially) Poland: these are well represented in the digital archive. Also well represented are the Edinburgh Arts summer schools of 1972 to 1980, which grew into an annual two to three month journey linking the Mediterranean to Edinburgh and the Highlands and Islands of Scotland. Perhaps more than anything else, the digital archive represents Demarco as an educator and catalyst, making connections and encouraging dialogue between a huge range of individuals from many countries and backgrounds.
The Photographs
The original photographs were mainly taken by Richard Demarco but some are by associates, either casually as participants and observers or having been commissioned by him. Wherever known, the authors are credited with their work. The most important of these associates was George Oliver.
Richard Demarco's photographs are not those of a professional photographer but of a participant for whom the camera fills an essentially social function, to connect rather than distance or observe. Their character is often informal, intimate and immediate. Focus and exposure are sometimes less than perfect, but as the purpose of the digital archive is to provide information such images have been included when their documentary value outweighs any technical imperfection. The digitised images have not been digitally cleaned or otherwise improved for aesthetic reasons, but kept as true as possible to the condition of the archival originals. Some therefore show the signs of age and of damage sustained during storage.
George Oliver was the associate who, next to Demarco, has contributed most to the photographic archive. With his wife, the artist and critic Cordelia Oliver, George Oliver was a life-long friend and supporter of Demarco. The most significant body of his material in the digital archive resulted from commissions by Demarco to document Joseph Beuys and Henning Christiansen's Celtic (Kinloch Rannoch) Scottish Symphony (1970), a journey in 1971 to Romania in advance of his Edinburgh Festival exhibition of that year, Romanian Art Today, and Tadeusz Kantor's Cricot 2 theatre productions of The Water Hen (1972), Lovelies and Dowdies (1973) and The Dead Class (1976).
The Demarco Digital Archive Project (2004-2008)
The Demarco Digital Archive project was made possible by a grant awarded to researchers in the School of Fine Art, Duncan of Jordanstone College of Art and Design, University of Dundee, by the Arts and Humanities Research Board (now Council) in November 2004. The project commenced in May 2005 and concluded in April 2008 with the launch of the Demarco Digital Archive website. The aims of the project were:
To digitise and make accessible a selection of images from the DEAF and SNGMA archives to document the range of Richard Demarco's work.
To identify and cross-reference significant images likely to assist research in the visual and performing arts, literature and cultural studies.
To make accessible information about art and culture in Scotland, and about the people with whom Demarco worked, including artists of international importance.
To increase awareness of the archives and their historical value, not least in documenting connections between avant-garde artists of Eastern and Western Europe during and after the Cold War.
The Fine Art project members were: Euan McArthur (Principal Investigator) Arthur Watson (Co-investigator) Elaine Shemilt (Co-investigator)
The Project Team was: Stephen Robb (Project Manager) Matthew Davis (Project Archivist) Aileen McGibbon (Digital Scanning Specialist)
Current Team: Arthur Watson, Euan McArthur (Retired), Adam Lockhart (Lecturer Collections & Archives)
The Demarco Digital Archive website is maintained by DJCAD, University of Dundee.
Contact: demarcoarchive@dundee.ac.uk

Documents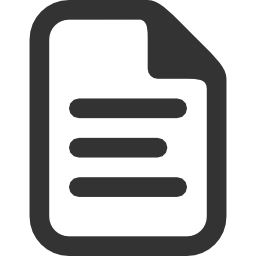 Biography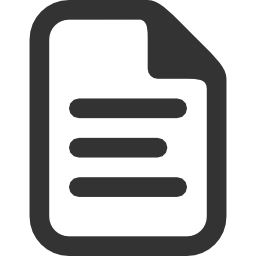 Chronology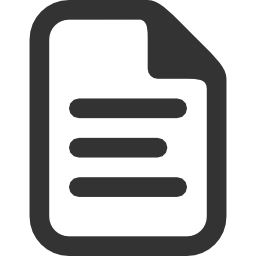 Privacy Policy
Copyright
The Demarco Digital Archive is a non-profit, publicly-funded research resource.
Every effort has been made to contact copyright holders for permission to use their images or images of their artworks. Copyright has also been protected by preventing the downloading of images of publication quality from the digital archive.
Contact
Please let us know if you have any questions or enquiries